Products and solutions » Hotel automation » Yalos Touch
Yalos Touch
Yalos Touch introduces the touch screen technology into Altecon's Building Automation offering. The Yalos series is compatible with all Altecon's solutions and does not require any additional changes when upgrading an existing installation.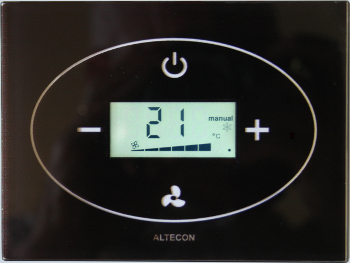 Yalos Touch Thermostat
Yolos Touch products are made with secure tempered glass and can be customized in color, size e graphic provided by the customer (e.g. the room number can appear on the glass external panel with a back illumination).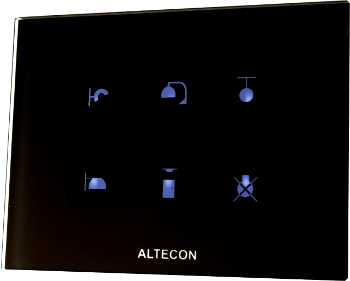 Yalos Touch Console